Dance Theatre of Arlington performs between 40-50 times per year. Our Board of Directors and our Artistic Directors strive for community outreach in ways that make people very happy.
Please read and watch videos about each of the outreach programs on the right hand side of this page.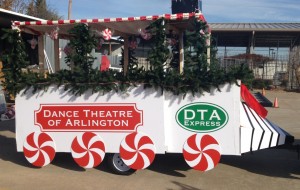 Arlington VIBE – Arlington Super Bowl 45 Boogie Flash Mob from Arlington VIBE on Vimeo.