Persis Ann Forster
Artistic Director

Persis Ann Forster is the Artistic Director of Dance Theatre of Arlington. She is a graduate of UT Arlington with a BA in Radio/Television, and has been teaching and choreographing for over forty years at Miss Persis Studio of Performing Arts. Ms. Forster was awarded the the Friend of the Arts Award(Arlington Arts League) and the Women's Legacy Award for the Arts in Tarrant County. She has also been a faculty member at Tarrant County College as an Adjunct Professor in the Drama Department and as faculty and supervisor for College For Kids. A professional singer/dancer, Ms. Forster has performed principal roles at Casa Manana in Ft. Worth , Lyric Theatre in Oklahoma City, North Shore Music Theatre outside of Boston, Theatre Arlington and Gown Town Theatre in Arlington . She also served as director/choreographer of the Crazy Horse Saloon Show at Six Flags Over Texas for four years and has taught at various workshops throughout the country. Persis Ann is currently President of Texas Association of Teachers of Dancing.
Persis Forster
Founder

Persis Forster established Miss Persis Studio of Dance in Arlington, Texas, in 1954. A graduate of UT Austin with a BFA in Radio/Television, she has a varied background in dance and theatre which includes performing, directing, choreography and teaching in all levels of dance and musical theatre and was named a Texas Tap Legend by the Dance Council of North Texas. As a professional actress, Ms. Forster has appeared in leading principal roles at Casa Manana, Lyric Theatre in Oklahoma City, Carousel Dinner Theatre in Ohio, Garland Summer Musicals, Irving Lyric Theatre, Gown Town Theatre and Theatre Arlington. Past honors include the Arlington Chamber of Commerce Citation for Service Award, the Friend of Youth Award, the Women's Legacy Award for the Arts in Tarrant County, Arlington Business Women's Distinguished Circle of Success award, and the Distinguished Alumni Award from UT Arlington. Ms. Forster is past president of the Texas Association of Teachers of Dancing and the UT Arlington Alumni Association and has been a faculty member for many national dance associations. She taught in the UTA Drama Department for over eighteen years and founded the non-profit Dance Theatre of Arlington in 1980. She will soon be appearing in the Spectacular Senior Follies for the third time at the Eisemann Theatre in Richardson!
Jackie Troup Miller
Guest Artist in Residence

Jackie Troup Miller started her career in Ponca City, Oklahoma. When she was 13, Bill Robinson encouraged her to pursue a career in California. She worked with film studios and nationally known "big bands" in Hollywood. She studied with many well- known dance artists and had concentrated study with Louis DaPron. In addition to performing professionally on the East and West Coasts, Ms. Miller taught for DMA, DEA, TATD, Hoctor Dance Caravan, Midwest Dance Association, ODMA, Ruminer's Dance Camps, Jazz on Tap, and Third Coast Project along with other venues. She has choreographed Musicals, Industrial Shows, Revues and teaches Master Classes on all levels of expertise. Her love for teaching dance has always been a priority. She has been named a Texas Tap Legend by the Dance Coucnil of North Texas and will appear soon for the fourth time in the Spectacular Senior Follies in Richardson!
Kelly Joeckel
DTA Company Manager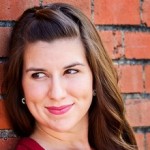 Kelly started dancing at Miss Persis Studio when she was three and later worked as a teaching assistant. She was a DTA Company member in high school and went to Texas Tech, teaching in Leveland and in Lubbock during her college years. She graduated in 2010 with a degree in Electrical Engineering and a minor in Mathematics. After working 7 years as an Engineer, she left her full time job to work at Miss Persis Studio. In 2012 she passed the exam to become a member of Texas Association of Teachers of Dancing. Kelly has been married to David Joeckel since 2012 and they live in Dallas with their two dogs, Stella and Sadie.
Amanda Davidson
DTA Company Coach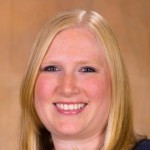 Amanda Davidson moved to Arlington as a child and is currently teaching fourth grade for the Arlington Independent School District. She is the Gifted and Talented Lead Teacher at Crow Elementary. Amanda was a member of Dance Theatre of Arlington before graduating Lamar High School and receiving her B.A. in Biology from Texas Lutheran University.
Callie Cunningham
DTA Company Coach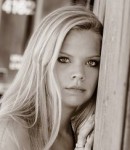 Callie Cunningham is a Dance Theatre of Arlington alumnus (class of 2009)who attended Texas A&M University and graduated magna cum laude with a B. S. in Psychology. While in College Station, Callie taught dancers ages 2-18 at Suzanne's School of Dance. She currently lives in Dallas, attends graduate school at the University of Texas at Dallas and will receive her Masters in Communication Sciences and Disorders in 2015. She plans to pursue a career as both a Speech Language Pathologist and Dance Teacher Extraordinaire. Callie is thrilled to be a part of DTA and considers Miss Persis Studio her home away from home. Thanks to those who are passionate about making the arts accessible to all!
Melissa Martin
DTA Company Coach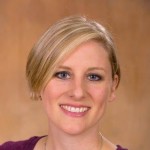 Melissa's dance training began at age two, continued as a member of DTA's performing company and has led her to lead the Dance/Drill Team at Polytechnic High School in Fort Worth when she is not teaching English. She recently graduated from the University of Texas at Arlington with a B.A. in Public Relations. She lives in Arlington with her husband, Kevin and her two cats, Crash and Stitch.
Lori Woods Smith
Choreographer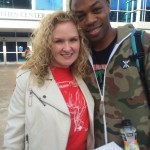 Lori Woods Smith is the founder and head of the Dance Department at Lamar High School in Arlington, Texas. When she is not busy sharing her passion of dance with her students, she serves on the Board of Dance Theatre of Arlington. Lori is a former DTA Company member and current choreographer for the Company. On stage, she has performed for theme parks, industrial and corporate shows and regional summer stock… some of her favorite roles include Bebe in A Chorus Line, Velma in Chicago, Lorraine in 42nd Street, Charity in Sweet Charity and Janet in Rocky Horror Picture Show. Mrs. Smith has a BFA in Theatre from Texas Wesleyan University and still directs, choreographs and performs for Eclipse Entertainment.