Todrick Hall | Jenny Durbin Smith | Devaughn Grey | Lyn Cramer | Summer Whaley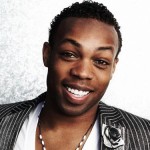 Todrick Hall is known for being a finalist on season 9 of American Idol and from his viral YouTube videos such as "Beauty and the Beat," "Target Flash Mob," "Mean Gurlz," "Wizard of Aaahs," and "Cinderonce" to name a few. He has garnered upwards of 90 million views online. In addition, Hall has made appearances singing and dancing on Good Morning America, The Macy's Thanksgiving Parade and most recently on season 2 of X-Factor USA. Todrick is also no stranger to the stage, having appeared on Broadway in Oprah Winfrey's The Color Purple with Fantasia and the Tony Award-Winning Memphis: The Musical. This past year, Todrick had the amazing opportunity to choreograph for Beyonce, write the new safety video song for Virgin America and was named one of Forbes Magazine's 30 under 30 Entertainment Entrepreneurs in America. Todrick is working relentlessly this year to break into new types of media and constantly push the boundaries of creativity.
Jenny Durbin Smith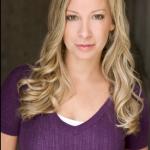 Jenny Durbin Smith is one of the Dallas's most sought after and award-winning choreographers.
-Trained in jazz and hip hop at the University of North Carolina at Chapel Hill
–Two-year member of the NBA Dallas Mavericks Dancers serving as Captain in her second year
-A principle dancer and actor for many national industrials, commercials, and films.
-choreography has been featured on many national television commercials, industrials, films, reality television shows, and international stages
-Director and Choreographer for the Dallas Cowboys Rhythm & Blue, a choreographer for the Dallas Cowboys Cheerleaders, a master instructor for Professional NFL and NBA Cheerleading & Dance Conventions
You can follow Jenny on instagram @Jennyrian or on twitter @DCRB_Jenny
Devaughn Grey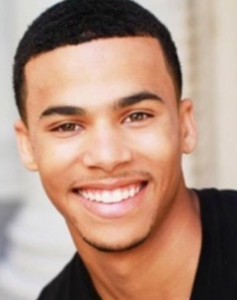 Devaughn began his dance training at the age of 14 at Arlington Heights High School in Fort Worth, Texas. He continued his education through a dance scholarship to The American Musical and Dramatic Academy in New York City. He has trained in Ballet, Modern, Hip-Hop and Bollywood dance technique, and earned his degree in Dance Theater.
He is currently represented by MSA Talent Agency which has given him the opportunity to dance for artists such as Chris Brown, Macklemore & Ryan Lewis, Grammy Award Winner Mary Lambert and Carrie Underwood. He has recently worked with Kendrick Lamar and Platinum Recording Artist Usher, and he enjoys continued success as a company member of Mystic India: The World Tour.


Summyr Whaley
Summyr Whaley was a New York Radio City Rockette and was recently seen on MTV, The Oprah Show, Macy's Thanksgiving Day Parade, and NBC for The 75 th Celebration of the Radio City Christmas Spectacular with Meredith Vieira and Matt Lauer. She was also a lead dancer and Miss Utah in the major motion picture Miss Congeniality, starring Sandra Bullock and Michael Cain. Summyr was Iris Kelly on the European tour of Fame the Musical, and was also a back-up dancer for the Greek pop-star Nikos Vertis in Athens, Greece. Other regional credits include Annie Get Your Gun, Chicago, and the The Music Man. Summyr has appeared in numerous television specials, commercials, and industrials in both her native Texas and in New York City.
She graduated from The University of Texas at Austin with a Bachelor of Fine Art in Dance. Summyr is also a proud alumnus of the jazz program at Jacob's Pillow Dance Festival under the direction of Chet Walker. She was also a master teacher and adjudicator for the choreography Arts Festival for Panoply in Alabama. She has been a regional and national judge for a major dance competition company for the last 6 years. Summyr is also a contributing writer for Stage Door Access (stagedooraccess.com) a premiere website designed for performers. She has been a teacher/choreographer for the past 13 years. Teaching opportunities have allowed her to travel around the country giving dancers master classes, choreography, and pre-professional dance seminars. Summyr is regularly brought in to choreograph for dance studios, and conventions in Texas,where she currently resides after living and performing in NYC for 7 years.
BJ Cleveland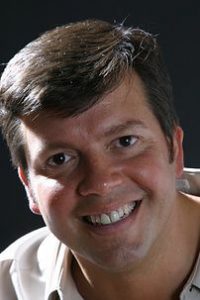 B.J. is well known in the area as the top-rated television host of the Disney Afternoon for more than 10 years. He also hosted the Discovery Channel series Route 66 and appeared on the NBC series The Facts of Life. B.J. has served as president of the Live Theatre League of Tarrant County, artistic director of Theatre Arlington and resident actor/director for Casa Manana. B.J.'s honors include Lifetime Achievement awards from the Live Theatre League of Tarrant County, the DFW Theater Critics, and SPJST as well as being named among the Distinguished Alumni of Tarrant County College. He is a teaching artist with the nationally renowned Dallas Children's associate artist with Uptown Players, Kids Who Care
Libby Lovejoy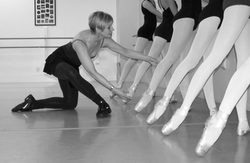 – Bachelors and a Master of Fine Arts in Dance from Southern Methodist University in Dallas, Texas
– studied at the American Ballet Theatre School and the Royal Academy of Dancing in London
-Charter member of the Lake Civic Ballet.
-convention teachings include Regional Dance America (southwest region), Chicago National Association of Dance  Masters, Oklahoma Dance Masters Association, Texas Association Teachers of Dancing, Inc., State of the Art, and American College Dance Festival.
– Libby is a member of the International Association for Dance Medicine and Science.
– Former Miss Louisiana and was 4th runner-up to Miss America

Lyn Cramer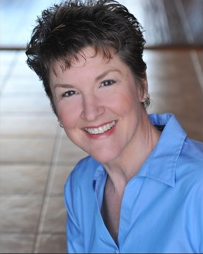 Lyn Cramer is a member of the Stage Directors and Choreographers Society and has created shows for Lyric Theatre of Oklahoma and Casa Mañana. She was named the 2005 Irene and Julian J. Rothbaum Presidential Professor of Excellence in the Arts by the Weitzenhoffer Family College of Fine Arts. Lyn received her Master's degree from the University of Texas in directing. Her brand new book, CREATING MUSICAL THEATRE includes great conversations with Broadway's hottest Directors and Choreographers. In 2004, Lyn was honored with the Chicago National Association of Dance Masters Artistic Achievement Award
Joy Bollinger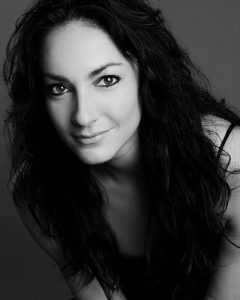 Joy began her training at seven at the Fort Worth School of Ballet under the direction of Victoria Fedine and Paul Mejia
– performed in productions of The Nutcracker and Cinderella with The Fort Worth Ballet Company
– BFA in ballet from TCU
– Professional career began with the Bruce Wood Dance Company in 2002
– Guest artist for Irving Ballet, Metropolitan Classical Ballet, and Madison Ballet
– 2007 to 2013, Bollinger co-directed the Arlington Heights High School Dance Department
– Bollinger restages Wood's works. The success of her first full length dance on the company, Carved In Stone, marks a turning point for her choreographic career.
Michael J. Love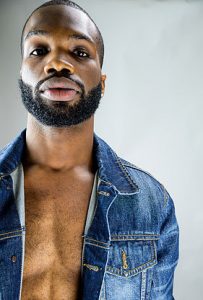 Michael J. Love is an Austin Critics' Table Award-winning dancer, choreographer, teacher, and arts professional.
– Currently based in Austin, TX where he is on faculty at Dancer's Workshop.
– Ensemble member of the summer laboratory cast of the Savion Glover-choreographed, George C. Wolfe-directed Broadway musical "Shuffle Along."
– held principal and soloist roles with Tapestry Dance Company, performed with Andrew Nemr's New York City-based Cats Paying Dues PLUS, toured throughout the country with the Mike Minery-choreographed "TAP: The Show!," and danced with the Boston Tap Company. -Performance highlights include Baakari Wilder's "A Tap Tribute to Bill Bailey" at the DanceAfrica DC Festival, "Echoes in Time" at Symphony Space in New York with CPD PLUS, and the GAC Network's "Christmas in the Black Hills" holiday television special
Dr. Anne Healy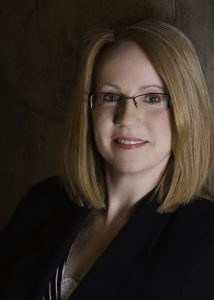 -BFA Musical Theatre Area Head at UTA
-BFA in Musical Theatre from Univ. of Nor. Iowa
-MFA in Musical Theatre from Univ. of Miami
-PhD in Aesthetic Studies – Theatre/Musical Theatre from UT Dallas
-Member of actor's equity association
Worked with the Light Opera of Manhattan,
The Walnut Three Theatre,
Nebraska Repertory Theatre and the North Shore Music Theatre to name a few
-One-women show Just Because You're Paranoid – FTW and NYC premier
-Dallas Theatre Center: Assistant Director for A Raisin the Sun, Goodspeed Musicals: My Paris (a new musical – book by Alfred Uhry, music by Charles Aznavour, English lyrics by Jason Robert Brown). Directing observer with Tony Award winning director Kathleen Marshall
Joe Chapa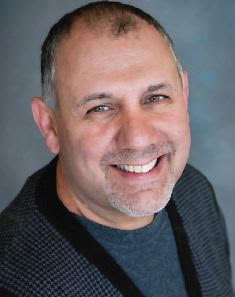 Joe Chapa (director) is an associate professor of theatre at the University of Texas at   Arlington where he teaches stage combat, acting (Chekhov technique), Improvisation and children's theatre. He is the past recipient of the Getrude Golladay Memorial teaching award and a nominee for the Chancellors excellence in teaching award at UTA. Mr. Chapa is also a recognized Associate Instructor of Stage Combat with Dueling Arts International   He teaches the disciplines of Unarmed , Broadsword, Single Rapier, Rapier and Dagger, Smallsword and Quarterstaff, Joe is also the director of  UTA's comedy improvisation troupe.  Joe holds a B.A in Television Production/Speech Communications from the University of Texas at Arlington, and an M.F.A. in acting from the University of Mississippi.
Steve Morris
S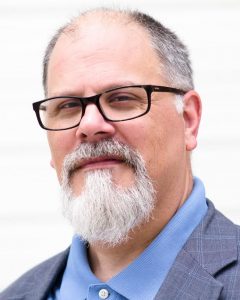 teven D. Morris is an award winning actor, director and writer with over 350 productions on his resume. He has a Master in Theatre from the University of Houston. He taught high school theatre for 27 years, at Lamar High School, was named Teacher of the Year in 2003 and the school's auditorium was named for him, The Steven D. Morris Auditorium, when he retired. He is currently teaching theatre at Tarrant County College. Mr. Morris was the Children's Theatre Director at Theatre Arlington for 7 years and during that time co-wrote 20 musicals with Don Powers that have been performed at theaters across Texas including Casa Manana, Theatre Arlington, Denton Community Theatre, many educational theatres.
Todrick Hall | Jenny Durbin Smith | Devaughn Grey | Lyn Cramer | Summer Whaley