Lyn Cramer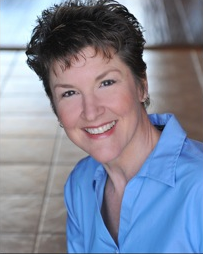 Lyn is a member of the Stage Directors and Choreographers Society and has created shows for Lyric Theatre of Oklahoma and Casa Manana. In 2004, Ms. Cramer was honored with the Chicago National Association of Dance Masters Artistic Achievement Award, and she was named the 2005 Irene and Julian J. Rothbaum Presidential Professor of Excellence in the Arts by the Weitzenhoffer Family College of Fine Arts.
Lyn received her Master's degree from the University of Texas in directing. Her brand new book, Creating Musical Theatre, includes in depth conversations with Broadway's most sought after directors and choreographers.
Thayne Jasperson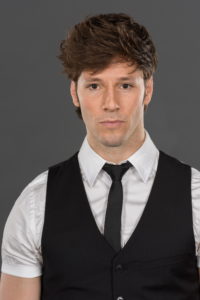 Thayne Jasperson is currently part of the hit broadway musical Hamilton! He was a finalist on So You Think You Can Dance, season 4, continuing on to the national tour. Original Broadway cast: Hamilton, Matilda and Newsies where he received an "Astaire Award" nomination. Thayne originated the role of Porthos for Broadway's Finding Neverland. Other tours include: West Side Story (1st National) and Oz where he played Scarecrow along with stars from Danity Kane, Disney Channel and American Idol. Thayne was featured in hit film/ TV shows: High School Musical, HSM 2, Smash and MTV's American Mall.  Thayne's choreographic work  received a rave review from the NY Times describing his work as "Ingenious!" @thaynejasperson, youtube.com/thaynejasperson
Evan Anderson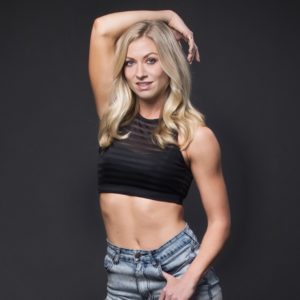 Evan began her dance training at the young age of three. Her natural talent was developed extensively through Dancers Workshop, where she danced for ten years. Upon completion of her training, she was signed with Bloc Talent Agency and was chosen for many professional opportunities, such as performing as a back-up dancer in the Leona Lewis music video "Forgive Me", a back-up dancer for Katy Perry's live appearance at Spike TV's "Guy's Choice Awards" and as a performer at Christian Audigier's 50th Birthday Party. Her commercial appearances include a promotional for FX's "Nip/Tuck", "Shiseido", and "CheBanca". Evan completed two years as a Dallas Cowboys Cheerleader and appeared on the Country Music Television show, "Making the Team". She co-founded Müv Dance & Fitness in Cedar Park, TX where she currently teaches and manages full-time.
Joe Chapa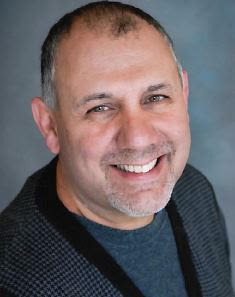 Joe Chapa is recognized as an Associate Instructor with Dueling Arts International teaching the disciplines of Unarmed, Broadsword, Single Rapier, Rapier and Dagger, Smallsword and Quarterstaff. Currently Mr. Chapa is an associate professor of theatre at the University of Texas at Arlington where he teaches stage combat, acting and children's theatre.  While at UTA, he has served as Fight Director for many regional theatre productions including Narnia-the Musical, Prince Caspian, The Lion, Witch and the Wardrobe, The Princess and the Pirate and The Jungle Book. Joe is also the co-founder of the Texas Theatrical Combat Academy which offers combat training to Dallas/Ft. Worth professional and non-professional actors alike.
B.J. Cleveland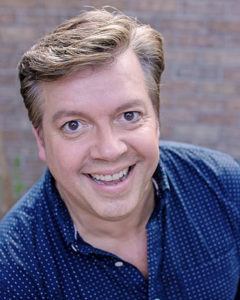 B.J. Cleveland is an award-winning actor and director with a theatrical career spanning 40 years. He has most recently played GOD in the regional premiere of the comedy An Act Of God at Stage West, and also starred in the regional premieres of The Nance and The Producers for Uptown Players in Dallas. BJ is a teaching artist with nationally renowned Dallas Children's Theater, and has served as Artistic Director of Theatre Arlington for 14 years, Adjunct Theatre Professor for UT-Arlington, and President of the Live Theater League of Tarrant County, who presented him with a Lifetime Achievement Award. BJ has directed and starred in productions for Casa Manana, Kids Who Care, Contemporary Theatre of Dallas, 1:30 Productions, Theatre Arlington, WaterTower Theatre in Addison, Dallas Children's Theatre  and Theater Three where he is currently directing the musical, "I Love You, You're Perfect, Now Change". He is also widely recognized as former television host of the Disney Afternoon. 
David Escoto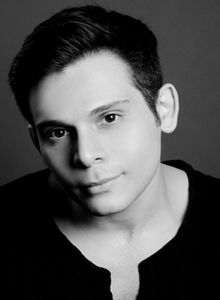 David Escoto is a dancer with Bruce Wood Dance Project after being an apprentice with Parsons Dance in New York City.  Now splitting his time between New York City and Dallas, David graduated from Marymount Manhattan College in 2014 with a BFA in dance under the direction of Katie Langan. At Marymount, he had the privilege of performing works choreographed by Dwight Rhoden, Twyla Tharp, Emery LeCrone, Lar Lubovitch, and Chase Brock. In 2013, Escoto was a dancer with Nikolais Dance Theater and performed at the First Yang Li Ping International Dance Festival in Kunming and Beijing, China.  David is a South Florida native.
Dr. Anne Healy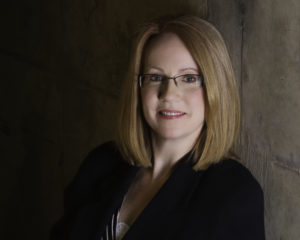 Dr. Anne Healy is an Assistant Professor at the University of Texas at Arlington where she teaches Directing and Musical Theatre and is head of the BFA Musical Theatre program. Anne earned her bachelors and masters degrees in Musical Theatre and a Ph.D. in Aesthetic Studies focusing on Theatre and Musical Theatre. An Equity actor, she has appeared Off-Broadway and at major regional theatres. Recent directing includes Dallas Theatre Center: Asst. Director Raisin in the Sun. Recently at UTA: The Theory of Relativity (Regional Premiere), Troupers: A Musical Vaudeville (World Premiere) and West Side Story.
Michael J Love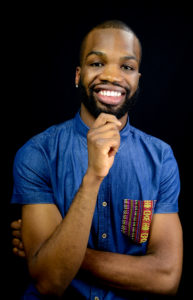 Michael J Love is an Austin Critics' Table award-winning dancer, choreographer, educator, and arts professional. He is on the faculty at Dancer's Workshop and Alisa's Dance Academy. Most recently, Michael self-produced the premiere of his debut full-length work "GON' HEAD AND PUT YOUR RECORDS ON!," received the 2016 ARCOS Dance Artist Development Award, was an invited presenter at PechaKucha Night Austin (No. 28), and was an ensemble member of the developmental laboratory cast of the
 Savion Glover-choreographed and George C. Wolfe-directed Broadway musical "Shuffle Along."  Michael performed with award recipients, The JaM Project, at the 2016 Capezio ACE Awards and DancerPalooza's "25 LIVE," has held principal and soloist roles with Tapestry Dance Company, danced with Baakari Wilder in his "A Tap Tribute to Bill Bailey" at the DanceAfrica DC Festival, toured throughout the country with the Mike Minery-choreographed "TAP: The Show!," appeared in the GAC Network's "Christmas in the Black Hills" holiday television special, and performed with Andrew Nemr's New York City-based Cats Paying Dues PLUS.​ DancerMLove.com. 
Libby Lovejoy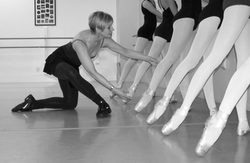 Ms. Lovejoy holds a BFA and MFA in Dance from Southern Methodist University in Dallas, TX. During her professional career of over 40 years, she has worked in many different states across the country teaching, choreographing and performing. Libby has taught at many colleges/universities, commercial dance schools/studios, professional dance companies and pre-professional academies, as well as private and public schools. Libby produces The Nutcracker each year for Ovation, a youth ballet company in residency at Dancers Workshop in Austin. Ms. Lovejoy also teaches adult classes in musical theatre dance at Unity Theatre in Brenham, TX and occasionally choreographs for their productions. Ms. Lovejoy's convention teaching includes Regional Dance America (Southwest Region), Chicago National Association of Dance Masters, National Ballet Forum, Texas Association Teachers of Dancing, Inc., Southern Association of Dance Masters, Oklahoma Dance Masters Association, State of the Art, and American College Dance Festival. She joined the faculty of DANCE!TEXAS last year and is thrilled to teach for Triple Threat Texas January 2018.
Pix Smith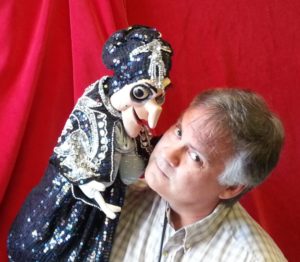 Pix Smith is Founding Director of the Dallas Puppet Theater and has been a puppeteer and Puppeteers of America member for over 35 years.  He currently is active with a number of arts organzations in the Dallas/Fort Worth area, and served on the board of UNIMA-USA and as a Board Member and Vice-President of Puppeteers of America.  A business major from Texas A&M University and lifelong entertainer in spite of that, he tries to serve as a good example of why you need to make choices in life carefully.  He is honored to bring a bit of his art to Triple Threat Texas.
Ryan Warren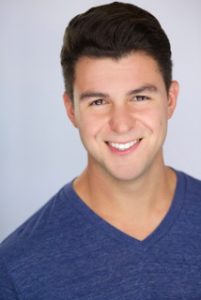 With skillful musicality and a diversity of styles that set him apart, Ryan has taught master classes across the United States, while also performing with popular artists including Destiny's Child and Carrie Underwood. He has choreographed for local studios and dance teams, television shows like Barney the Dinosaur, collegiate dance teams such as Kansas University and Missouri State University, and multiple NFL Cheerleading organizations including the Dallas Cowboys. He has also taught for many dance conventions including Dance Revolution.  He currently teaches hip-hop for the Dupree Dance Convention, and is the staff choreographer for Gateway Church where he has choreographed large-scale musicals including Godspell. He gives all praise and thanks for his dance career to his Lord and Savior, Jesus Christ. Every movement is a gift from Him and without Jesus, Ryan is nothing.